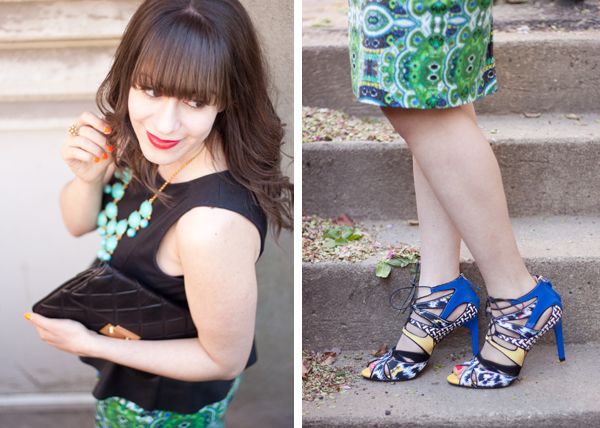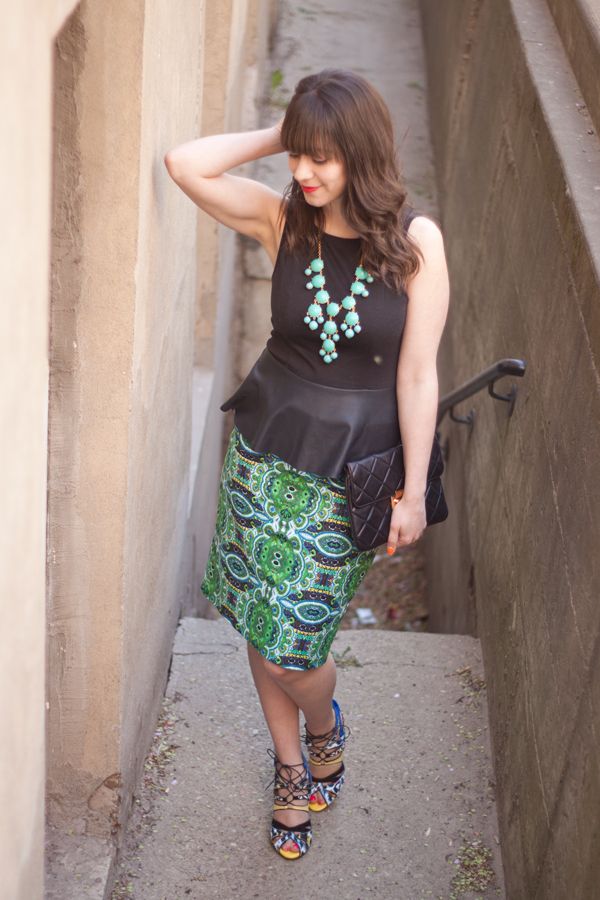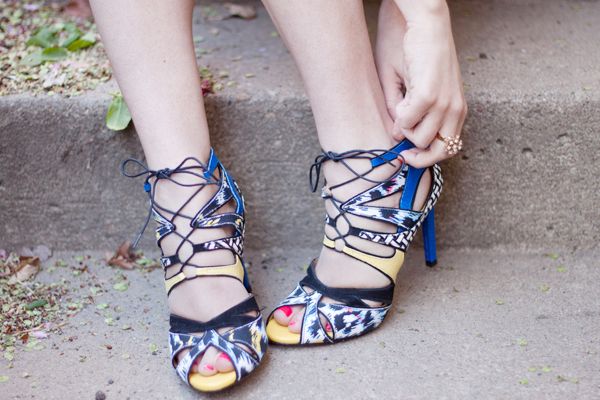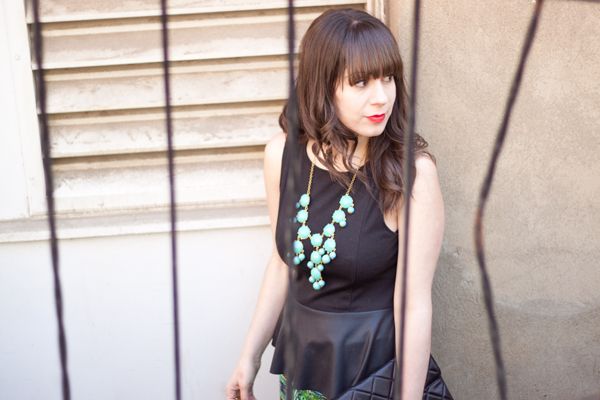 N
ow I know what you must be thinking: "
Is she seriously posing in a dingy back alley AGAIN?!
" But let's be real here ladies, sometimes a girl just finds herself in oddly placed stairwells, back alleys and the like... Nothing out of the ordinary in the world of blog photos,
know what I'm sayin
? Besides, they don't call it "street style" for nothing.
And now, allow me to draw your attention to my snazzy new shoes... Well, they're not exactly new anymore, but it's my first time wearing them since they arrived several,
impossibly
snowy months ago. Let's just say that my shoe addiction is steadily worsening.
Thanks for reading, friends! xx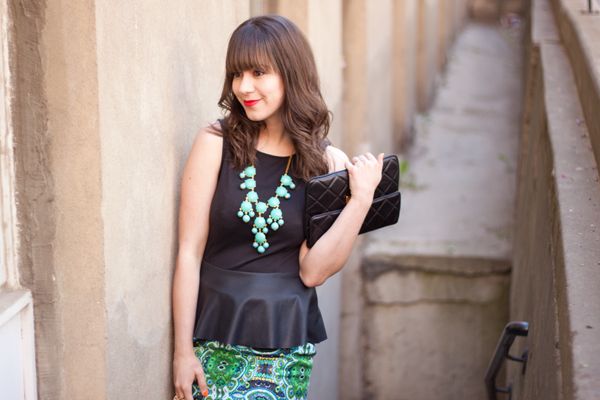 Outfit details: peplum top- Urban Outfitters; skirt- Joe Fresh (borrowed from Kastles); sandals c/o Zara; necklace- Ily Couture; quilted clutch- Michael Kors