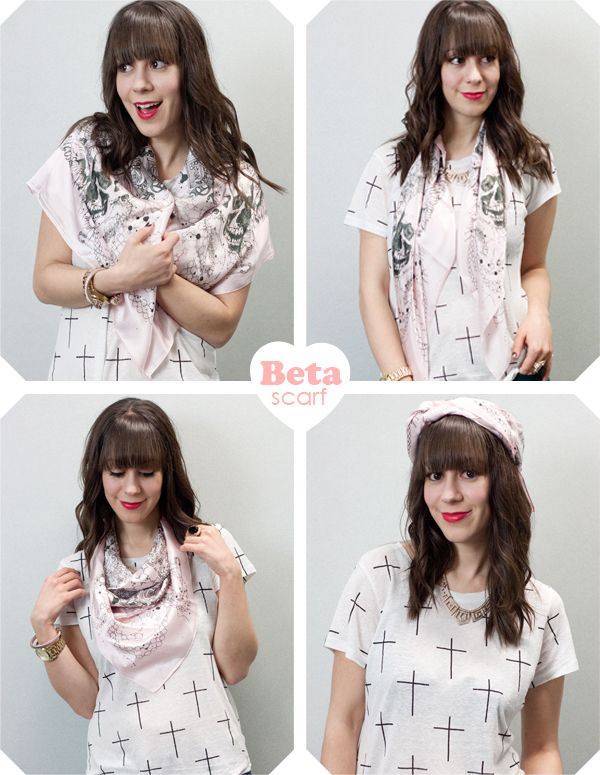 C
an we just take a minute to talk about scarves? I don't know what it is about these little strips of fabric, but they bring me joy like nobody's business. There's just so many styles, prints and finishes to choose from that I can't help wanting them all... Not exactly helpful when you're battling Stuffed Closet Syndrome (commonly known as SCS), but I digress.
This
Beta scarf
is my latest flavor of the week, with its cute colour, skull motif and silky goodness constantly leaving me wanting more... And did I mention the whole silk thing? Sorry, but it bares repeating...
Silk
. OK there, I'm done.
Happy Wednesday lovelies! xx
Image details: silk scarf c/o Beta; t-shirt & necklace- Forever 21; bracelet- The Bay; watch- Michael Kors