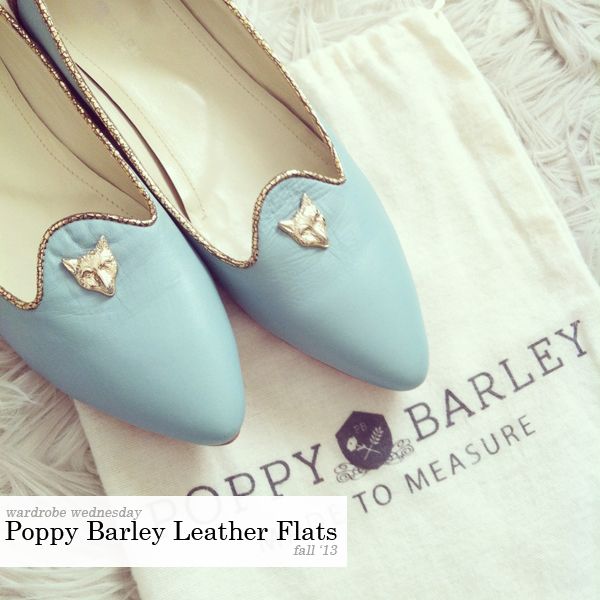 T
his week's Wardrobe Wednesday is an extra special one, because: 1. These flats are from a
local shoe company
, 2. Said company was founded by two lovely sisters I'm proud to call my friends (not to mention their lovely staff) and 3.
Well
, there are foxheads involved...
'nuff said
.
Why I love them:
Poppy Barley
let's you completely customize your
boots
or
flats
to your liking (royal purple nubuck, anyone?), and since they're made-to-measure, they fit like a dream... Seriously though, I don't think I've ever worn a more comfortable shoe — plus it doesn't hurt that they're ridiculously cute either. In fact, they're so pretty that I'm almost too scared to wear them outdoors...
almost
.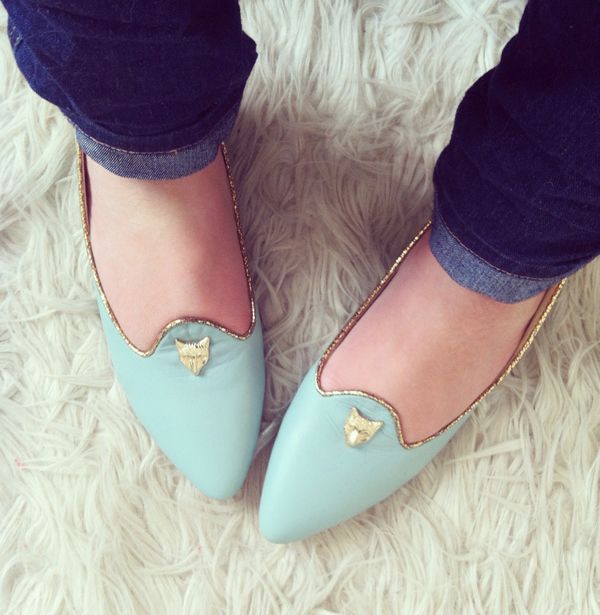 Thanks for reading friends, and happy Wardrobe Wednesday! xx