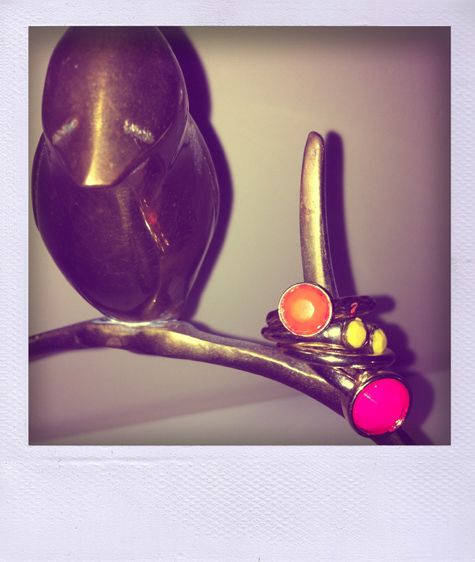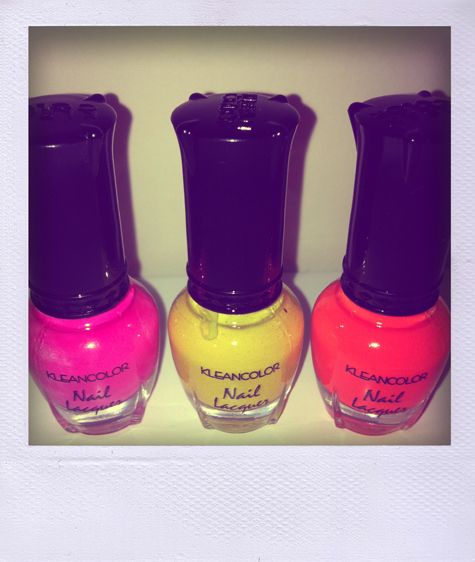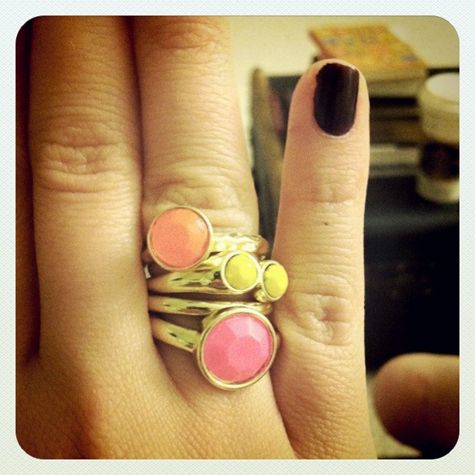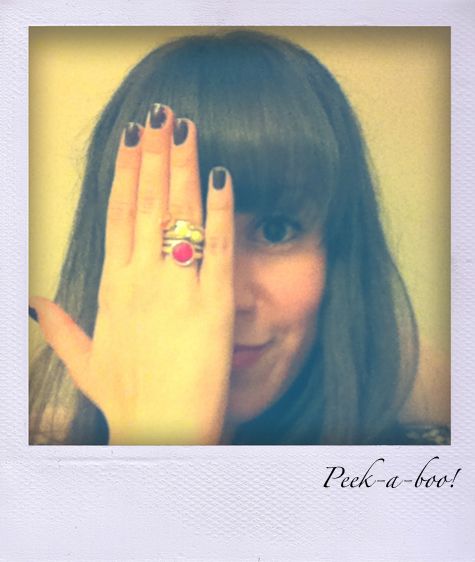 So you know how I
painted one of my necklaces
with nail polish a little while ago? Well my friends, it's official: I'm now hopelessly addicted to lacquering anything and everything I can get my hands on... Inexpensive jewelry of the world beware!
I found a set of rhinestone stacking rings at H&M on sale for $2 a little while ago and practically squealed at the thought of
Tom Binns
-ing them up... What, that's totally a verb,
right
?
What DIY's are you guys gaga over these days? xx