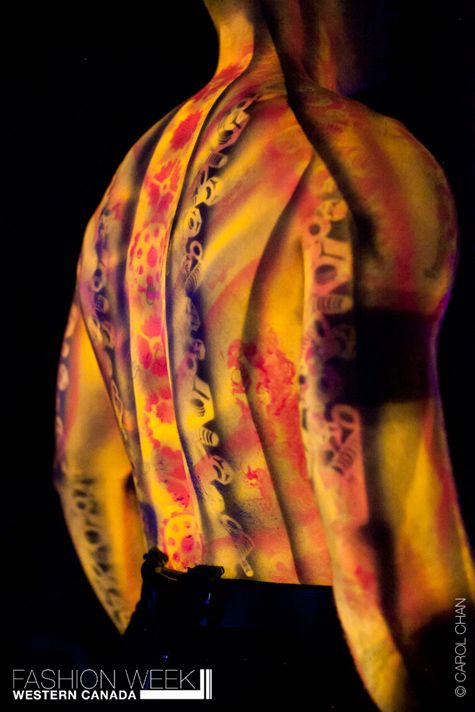 Day 5 of
Western Canada Fashion Week
kicked off with Rebecka Pichoch's "Electric Tea Party Makeup," a neon, glo-in-the-dark extravaganza featuring an
Alice In Wonderland
theme complete with Mad Hatters, rabbit ears, tea pot cut-outs and playing cards tossed capriciously to the audience.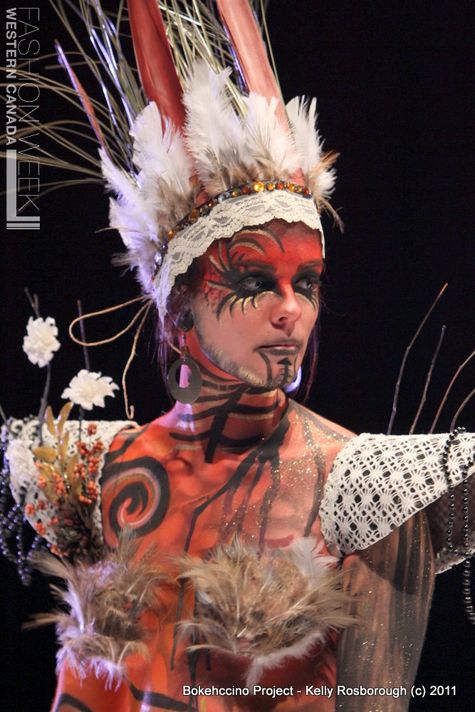 Fantasy Makeup winner, Lyndsey Dechamplain, with her tribal-inspired creation.
Fantasy Hair winner, David Puyaoan, for his military-inspired landing strip design complete with aeroplanes... This stunning piece took Puyaoan about six months to complete
!
A gorgeous Fantasy Makeup submission by Cayley Moncrieff, who received an honourable mention for her cherry blossom creation.
Rebecca Pratt's "Eccentric Embellishments" hit the runway next, complete with crinoline dresses and flowery, feather-encrusted hair pieces... What a gorgeous presentation!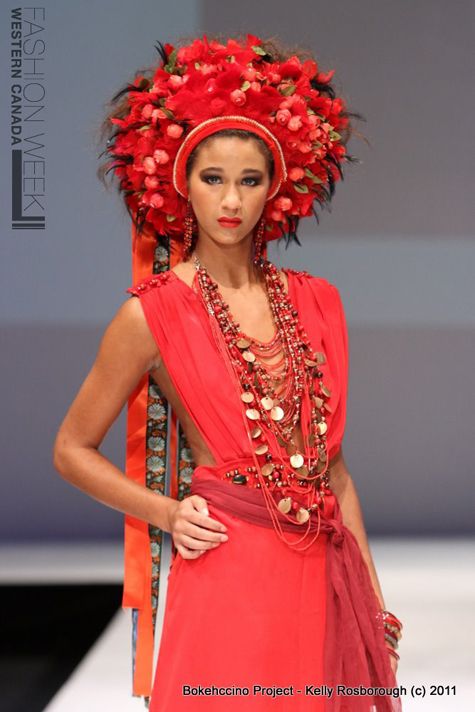 Finally, Natasha Lazarovic showed off 50 to 100-year-old wedding headdresses borrowed from the National Ukrainian Museum of Canada. This collection paid homage to her heritage while putting a new spin on a traditional staple.
All images courtesy of Western Canada Fashion Week.