Hi lovelies! If you follow me on Twitter, you may have read that I forgot all my jewelry in Victoria... I know,
tragic
right? Anyway, until I get my little treasure trove shipped over to me, I thought it only right to buy a little
something something
to tide me over... Enter Forever 21.
Now is it just me, or is F21 the hottest spot for jewelry steals? Not literally, I just mean you can always find the look for less. For instance, I scooped up this statement piece for,
brace yourself,
$10! Woot woot!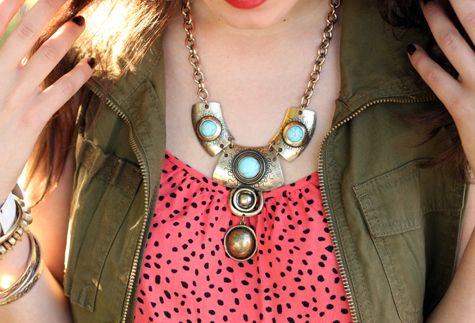 Have you guys had any awesome steals lately that you wanna share? Dish! xx