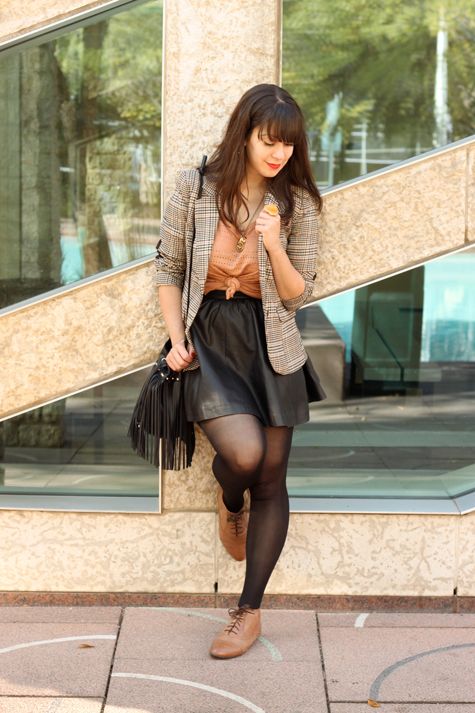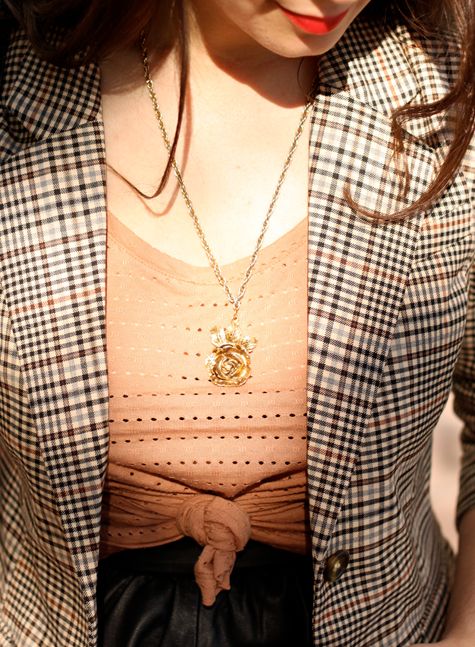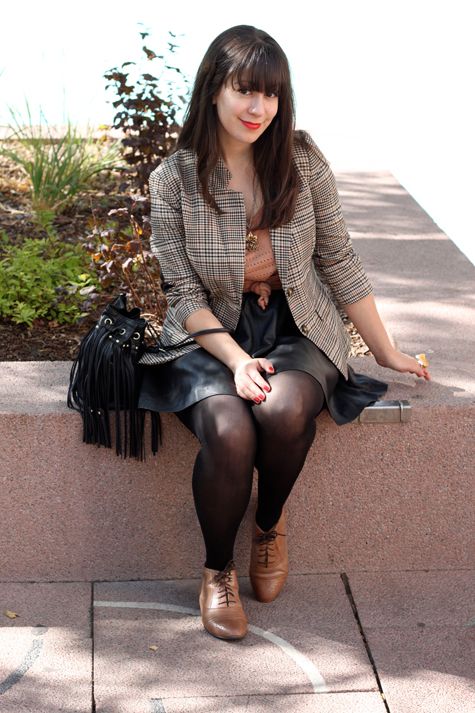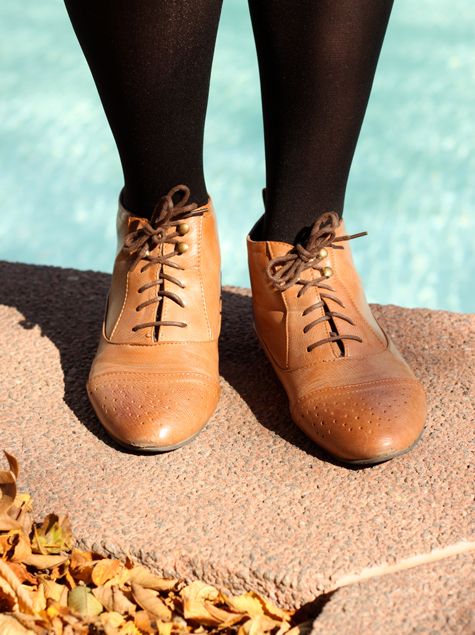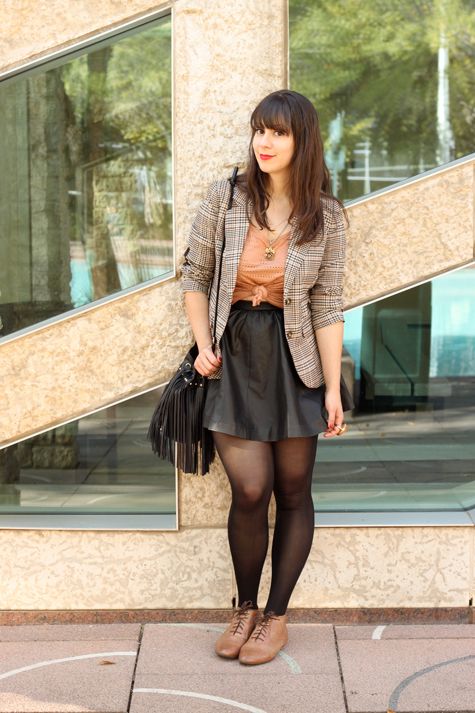 This outfit is another one of my "H&M specials." That's right my friends, pretty much everything I have on (save for the shoes, tights and necklace) hails from my friendly neighbourhood mass retailer. Hey, why mess with a good thing, right?
The top you've seen before
here
and
here
, but the blazer and faux leather skirt are brand new, baby! I had searched high and low for the perfect faux leather skirt last year, but failed miserably. So I'm sure you can imagine my delight when I found this one, which met all my criteria (except pleats) for under $40!
The blazer, on the other hand, was love at first sight... I had basically dreamt of finding a blazer just like it all summer long! I love plaid, and if I can find it in blazer form with elbow pads to boot, I'm one happy girl... Man I love fall shopping!
What are your favourite fall purchases so far? I wanna know! xx
Outfit details: blazer, top, skirt and bag- H&M; tights- Betsey Johnson; shoes: Forever 21; necklace- vintage; ring- H&M