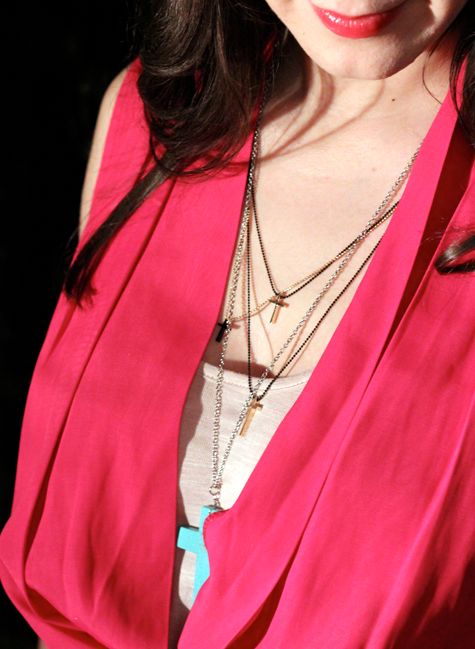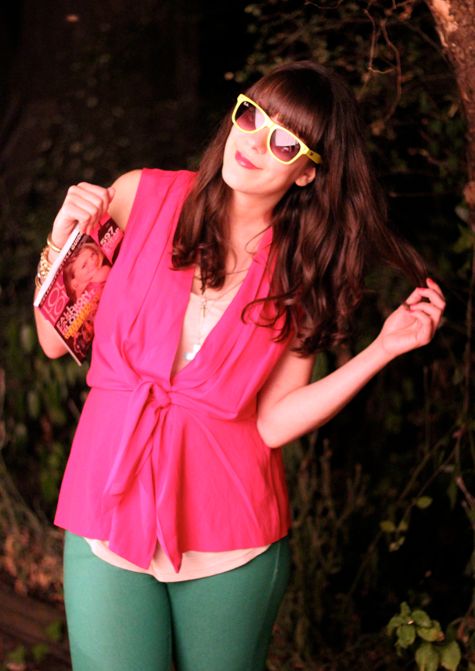 My dad has this crazy-bright light set in the basement (

why

, I don't know) that inspired Mr. AIF and I to try out night photos, just for funsies. We took these on Jersday (

yes

, Jersday

) after watching the fabulous eight make spectacles of themselves in Italy... "Twin sandwich!"
Anyway, I was reading Lou Lou at the time, and these crazy sunnies were nearby, so somehow they got incorporated as props... Because I always read Lou Lou at night with my sunglasses on, don't you? :p
A racoon stopped by to say hello during our impromptu shoot, and we heard an owl hooting away from the trees... Cool, huh? Too bad we forgot to close the front door, allowing our indoor kitten to escape into the night. Awesome. After a mini anxiety attack, we finally got the cat inside (racoon-fight free!) and resumed this silly little shoot. No biggie.
Happy Saturday! xx
Outfit details: vest- vintage; tank- H&M; jeans- Winners; sunnies- gifted; necklaces- Aldo Accessories and Forever 21; bracelets- Aldo Accessories